COMING SOON – Manual S Equipment Selection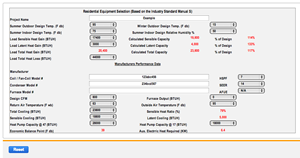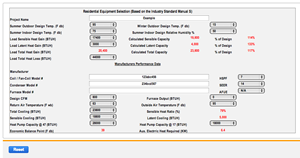 Best for Tablets/Desktops
The 2012 Residential Energy Efficiency Code now requires you to submit the HVAC equipment based on the industry standard ACCA Manual S. Enter your information from the CalcuNow Load Calculation – Block Load Only app, and then enter the manufacturer's performance data, and all the calculations are performed automatically to confirm compliance. It shows up in a user friendly format that you can save to a screenshot and submit to local code enforcement officials.
Coming soon!
Join Now