Here's what we believe.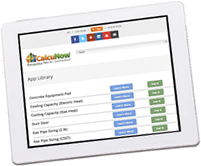 It doesn't matter what phone or tablet you use. We don't think you should have to pick and choose between different kinds of phones, or feel "left out" because some app you like is in a different app store. Especially today, when many contractors and technicians use different kinds of phones, even though they are working for the same company.
Simple, not complicated! When we're working in the field, we need the right solution to specific questions. That's what CalcuNow apps give you — exactly what you need, when you need it. No more, and no less. No bloated software and confusing features, just the right answer.
You already know how to do your job. Professional contractors know how to do the job right. They just want to be able to do it as quickly as possible. CalcuNow apps aren't "magic" and they're not going to install a system for you. Instead, they make it a whole lot easier for you to get it right the first time.
We don't have all the answers. The CalcuNow app library isn't "done" and probably never will be. It would be easy for us to turn all of these little calculators into "app store" apps and charge you for each and every one of them. Instead, we make them all available to you, for one low monthly fee. We're going to keep introducing new apps, and you're going to get access to those apps, too — all for the same low monthly fee.
We want to help. If you have a question about an app, we want to help. Here's a direct link to our helpdesk (you'll need to login to access) to submit a support ticket. We'll get back to you as soon as we can.
It's a two-way street. Each of our apps has been created to solve a particular problem that comes up often during a contractor's day to day work. If you have an idea for an app that would make your job and life easier, let us know about it — maybe we can make it happen for you! Use the helpdesk or our contact form here.
Join Now
A contractor with an idea.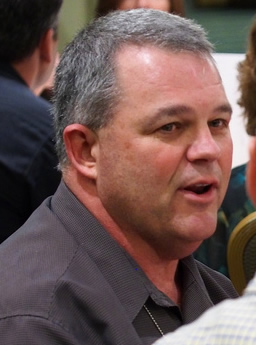 Kenny Watson's been a contractor for 35 years. He believes in doing the job right, but he also wants to do it smart.
Kenny also knows a little about computers — he's the man who developed the popular "Speed-Sheet" programs for the Air Conditioning Contractors of America manuals — and so when the mobile revolution happened, he saw it mostly as a chance to make his life easier.
That's how the CalcuNow apps were originally born.
"These apps were a method I came up with to help me and my technicians deal with things we saw happening every day," he says. "Sure, we knew how to work a lot of these calculations manually or in our heads, but I felt it was important to take the guesswork out of it and, most of all, speed it up. Time is money for all of us contractors."
Now, Kenny has joined forces with the contractors who lead IE3media to bring these apps to the wider indoor environment community through CalcuNow.
"All I really want to do is make life easier for contractors, because we've got enough work to do already," Kenny says. "There are a lot of great software products out there, and I use a lot of them, but I didn't see anyone tackling the real common sense, real world problems we face in the field. I want to do that but do it in a way that's easy to understand and makes sense to those of us who know what we're doing."
CalcuNow — created by HVAC contractors, for HVAC contractors. It's not a slogan, it's the truth!
See the Apps
A vision for contractors.
IE3media is a contractor-owned corporation that seeks to provide contracting businesses with real-world resources, useful intelligence, and common-sense tools that allow them to operate profitably and professionally.
From the award-winning IE3 Magazine to the groundbreaking online video network IE3 TV and a growing number of services and apps, IE3media is on a mission to help contractors breakthrough in the 21st century.
Meet IE3's Board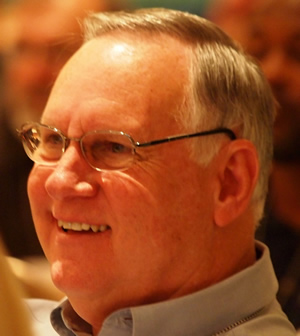 Larry Taylor (Board Chair) is a visionary contractor who has won just about every individual and business honor in the industry. He purchased Fort Worth's AirRite in 1990 and turned it into a regional powerhouse and national legend. A winner of ACCA's Spirit of Independence Award and an inductee of the Contracting Business Hall of Fame, Larry has a passion for professional contracting that has led him to mentor countless businesses across the country on a path to success.
Richard Dean is president of Environmental Systems Associates, a small residential firm in Howard County, Maryland, that has become a model for successful contracting among upper income, "green friendly" homeowners. He is a leader in his community and the indoor environment industry, having served as a past chairman of ACCA and a member of countless industry task forces and committees.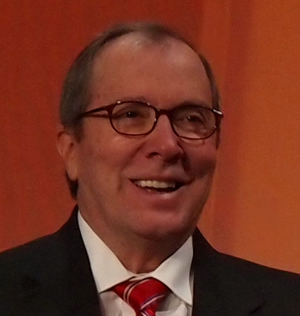 Joe Nichter is president of Comfort Systems USA Southwest, a large commercial firm based in Arizona. From his beginnings as a residential service manager to his successful career in leadership at Comfort Systems, Nichter's singular focus has been on innovation in technology, management and service.